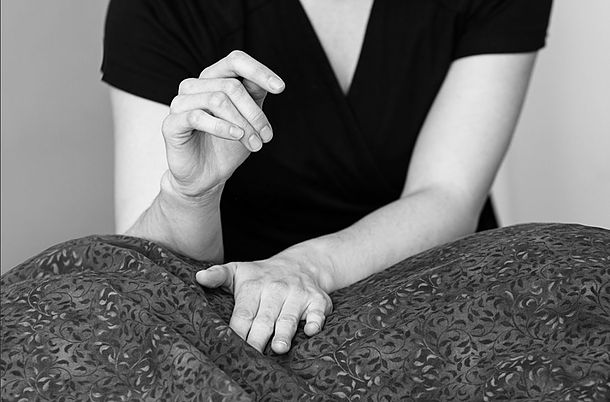 One Day Massage Techniques Retreat
A very special one day retreat bought to you by Wild Wales; we are delighted to be joining forces with Claire Freeman of Source Healing. Claire will be joining us to create a most wonderful day of hands on learning and restoration. A day to switch off from the stresses of daily life and switch on to caring for yourself in a peaceful surrounding. In relaxing and soothing the body we also relax and soothe the mind and vice versa by working in a mind-body centred way. Learn techniques to competently give and receive both warm oil massage and clothed massage as well as relaxation techniques to practice alone or with a partner.
12th september 2018 | 9.30am - 5.30pm
the outbuildings, Anglesey
Claire has worked professionally with the Healing Arts for over seven years in the UK, Europe and the Americas. Claire has a wealth of knowledge in complimentary therapies having completed trainings in Reiki, Thai Yoga Massage, Swedish Massage, Aromatherapy, Reflexology, Hawaiian Lomi Lomi, Pre- Natal massage, Shamanic healing & drumming and Bach flower remedies.
During the workshops you will learn massage techniques through demonstration, teaching, practice and repetition, leading to muscle memory. Focusing on flowing techniques, learning how to seamlessly glide from move to move, dancing our bodies, softening, centering, grounding and connecting to ourselves, the receiver and the Earth. Less about learning a 'routine by rote' and getting techniques perfect, rather allowing natural flow and feeling comfortable with massage.
You will leave with increased confidence in massage techniques, massaged muscles and a sense of relaxation.
Open to all adults over the age of 16. No prior massage experience or qualifications are necessary. This course does not give you an official qualification, simply at home massage skills.
price per person
£90
Whats included in the price:
Lunch and refreshments throughout the day

Unlimited herbal teas and infused water

All massage workshop sessions
Workshop equipment
For anyone travelling to this event or if you'd just like to have a little more time to relax there is an option to book into a luxurious room at The Outbuildings the night before or after the day. This option is subject to availability. Please ask in your booking if you would like any more information on this option.
This day has a limited availability of 12 people, please book early to avoid disappointment. If you have any further enquiries about this retreat please do not hesitate to contact us.